World Heritage Tour (10 Days)
Bangladesh has three UNESCO World Heritage Sites – Bagerhat, Sundarbans, and Sompur Mahabhihara. Bagerhat is a medieval period Muslim city from which 60 Dome Mosque is the most famous. Sundarbans is the largest mangrove swamp in the world home of Bengal tigers and many other wildlife. Sompur Mahabhihara is a Buddhist monastery from 8th century, largest of it's kind south of Himalayas. In this tour, we take you to visit all 03 UNESCO World Heritage sites in Bangladesh and many others in the shortest possible time.
Get a taste of green forest and wildlife, combining with exploring some great archaeological sites and experiencing life of ordinary people of Bangladesh.
Small group of only 06 people maximum in each group. Private tours are also available on any date outside the schedule with minimum 02 people.
Tour Itinerary
Day-01: Dhaka
Pick-up from Dhaka airport and transfer to hotel. Overnight at Dhaka (Hotel 71)
Day-02: Old Dhaka - Rocket
Visit key attractions of New and Old Dhaka the whole day, board Rocket paddle steamer in the evening. Overnight on Rocket (1st Class Cabin).
Day-03: Bagerhat - Mongla
Visit the beautiful mosques at 15th century mosque city Bagerhat, transfer to Mongla in the evening. Overnight at Mongla (Parjatan Hotel Posur)
Day-04-06: Sundarbans
Full 03 days excursion to Sundarbans, the largest mangrove forest on earth, and a UNESCO World Heritage site. Ride on an wooden boat quietly early morning and evening in the narrow creeks and canals in search of a Bengal tiger and other wildlife and birds, trek inside the forest, watch wildlife from a watch tower in the evening. Transfer to Khulna on the 3rd day evening for overnight stay (City Inn Hotel)
Day-07: Khulna - Rajshahi, Puthia
Depart for Rajshahi in the morning train, arrive around noon. Visit the beautiful Hindu temples of Puthia in the afternoon. Overnight at Rajshahi (Hotel Nice)
Day-08: Kusumba - Paharpur - Bogra
Today you'll drive from Rajshahi and visit medieval period Kusumba Mosque, one of the two stone-built historic mosque in Bangladesh; 8th century Buddhist monastery Sompur Mahabhihara which is a UNESCO World Heritage site, and Mahasthangarh, the oldest known city of Bengal from 3rd century BC. Overnight at Bogra (Hotel Naz Garden)
Day-09: Chars of Jamuna - Dhaka
In the morning, experience the traditional life of farmers on a char (small river island) of Jamuna river. Drive to Dhaka in the afternoon. Overnight at Dhaka (Hotel De Meridian)
Day-10: Dhaka
Transfer to airport for departure according to the departure time, say good bye.
End of the tour.
Check more details of the itinerary in our website.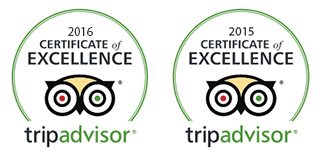 | | | | |
| --- | --- | --- | --- |
| 19/02/2019 | 28/02/2019 | Available | 847.87** |
| 01/04/2019 | 10/04/2019 | Available | 847.87** |
| 19/11/2019 | 28/11/2019 | Available | 847.87** |
** If you see this next to a price, a specific price in your currency has not been provided, this is an estimated-only price based on a currency conversion, the price you pay may be different to that shown
Get inspiration every week into your inbox!
Sign up to our weekly Trip Finder email and get a selection of the best trips to feed your Wanderlust